Daisy's babies are all very happy with their new families! Please see our Facebook page for updates on this litter and our other Golden family member updates as well. Also, see our upcoming litters page for what is coming the end of the year. Time is flying by so fast and the puppies coming this fall will be spoken for before we know it!
The puppies are 6.5 weeks old and full of life. They love to play with the "new" washed toys from the dryer lol. They may as well be the first time they played with them. They are so fun to watch wrestle and play together. Mom and babies are all doing wonderful.
Daisy's puppies are 5 1/2 weeks old and full of life! They are doing great on paper training and very playful now. They love to wrestle with each other and play with toys. My grandson is a great help with playtime and the puppies love him. Only 2 1/2 weeks until they get to meet their new families!
Daisy's puppies are 4 weeks old! They are eating food now and love it! They are adorable and are beginning to discover new things and learn about life outside the whelping box 🙂 It is so hard to believe it is May and they are a month old already…time files way too fast!
Sorry for the delay posting these…I do them on Facebook in a timely manner, but sometimes I don't have the time to update the website!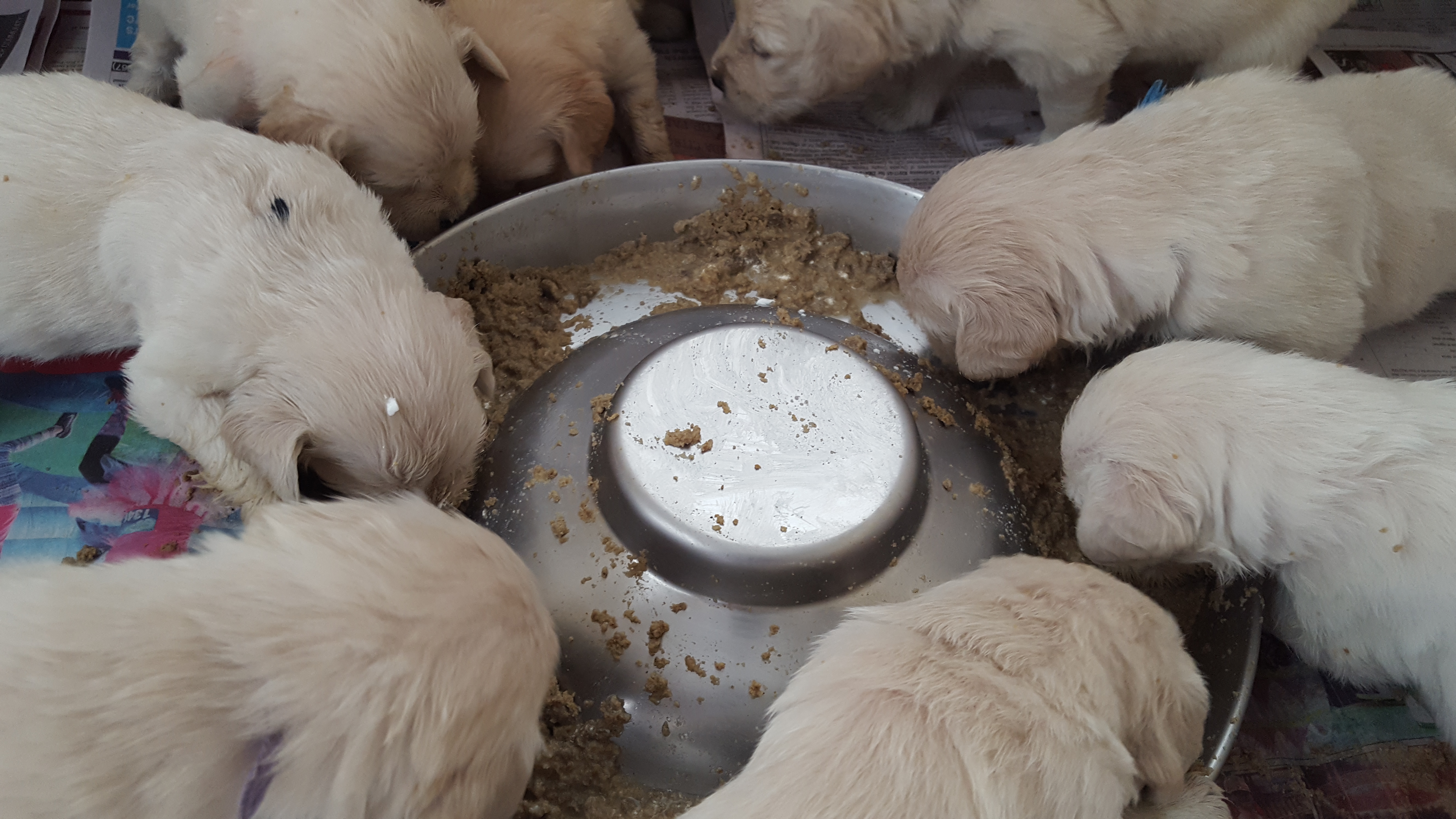 3 weeks
2 weeks
Supplementing litter to help mommy out!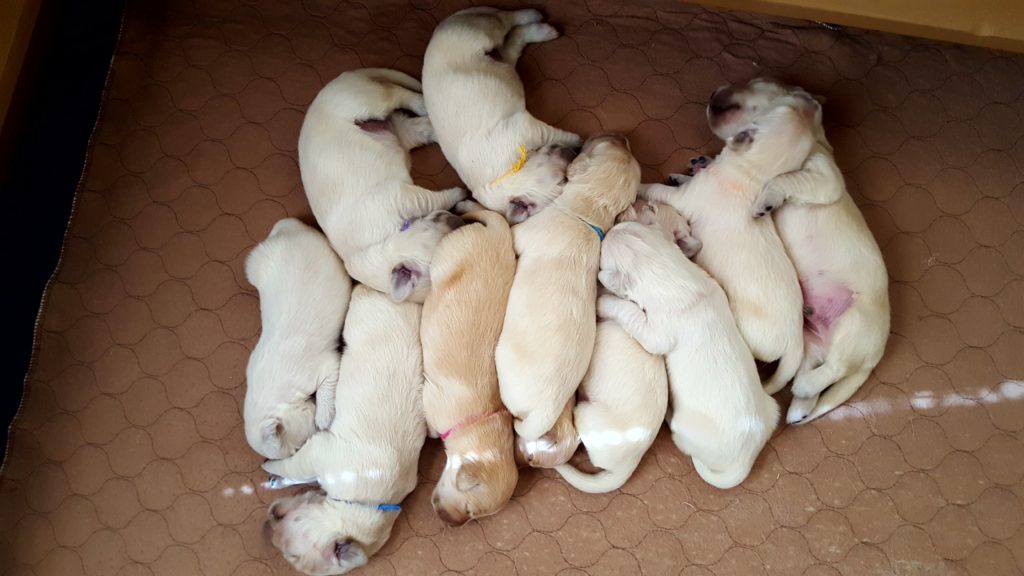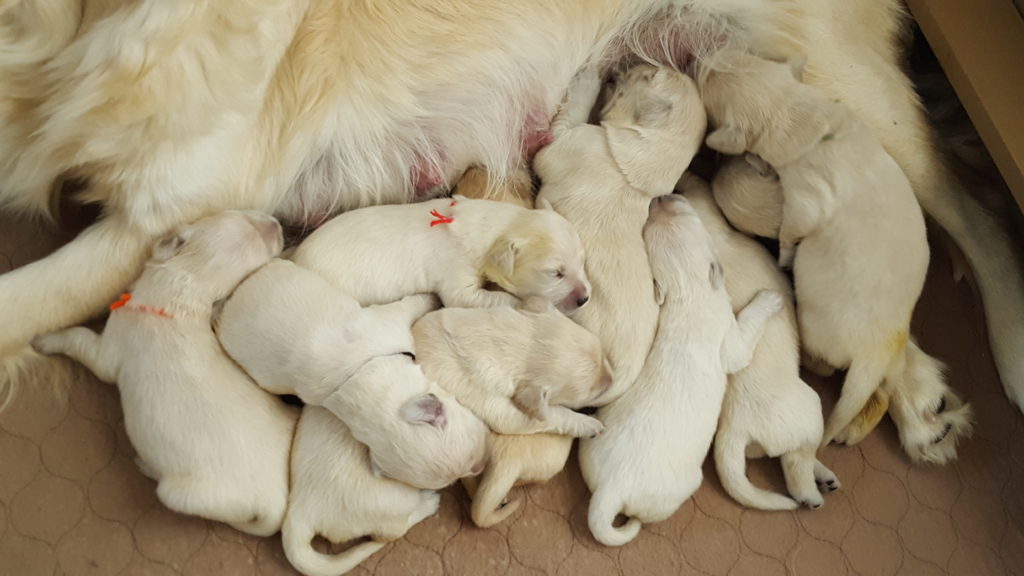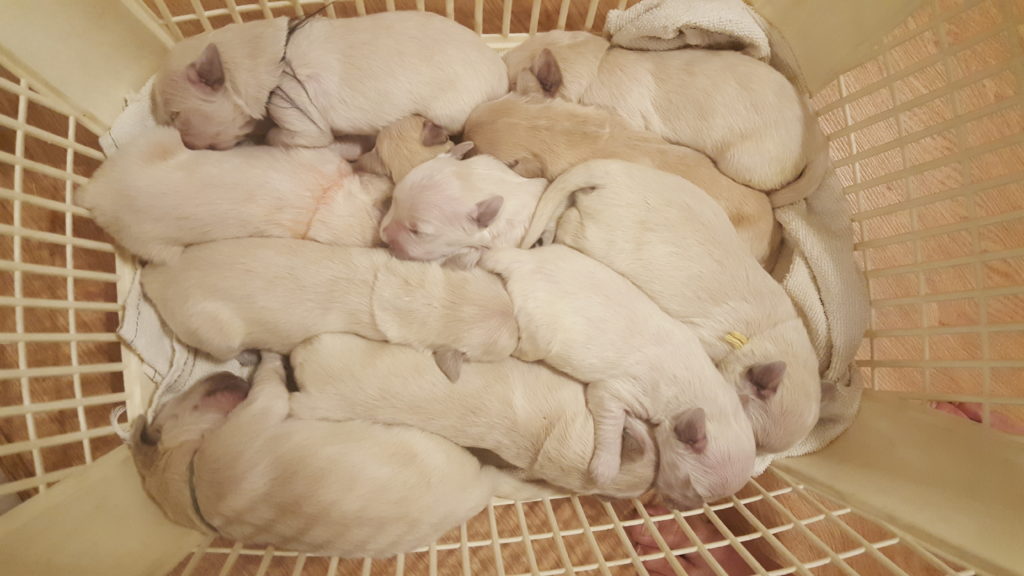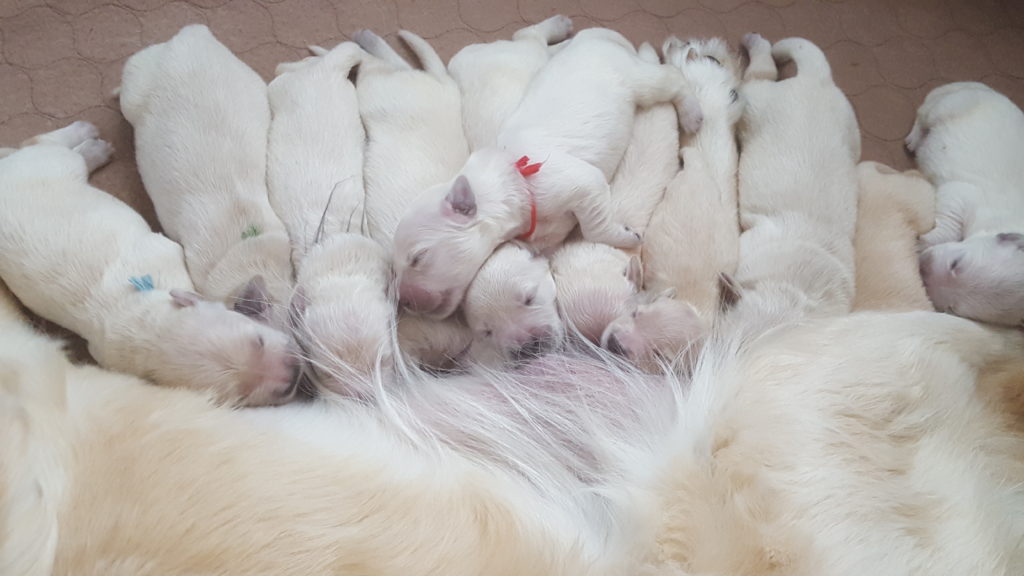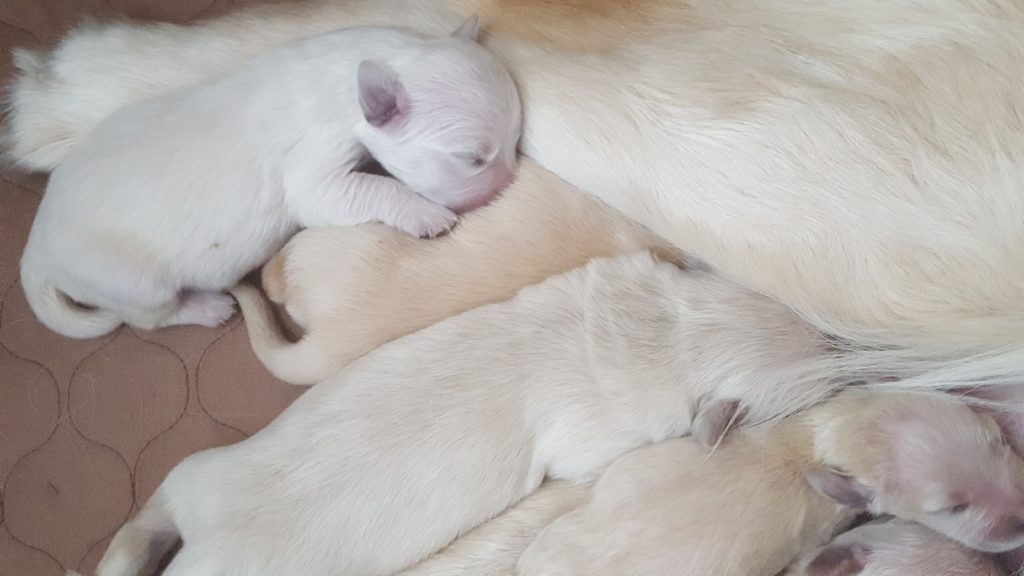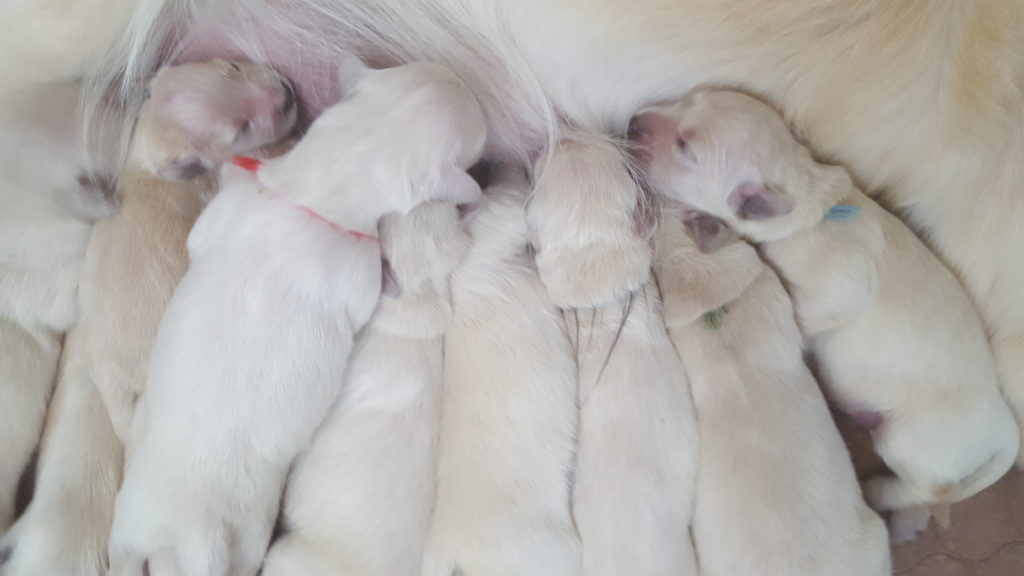 1 week old
Sweet Daisy had her litter of puppies yesterday! She did wonderful and is such a good mommy. The pups are doing great and we are excited to see this new litter grow!