Chloe's puppies are all in their new homes and are doing wonderful! They are smart, fun and beautiful pups. Thank you to all of our wonderful families that are loving these babies. We look forward to updates as they grow. Our next litter will be born this Christmas and available for homes in February. Please see the available puppies link for more info. Have a Golden Day!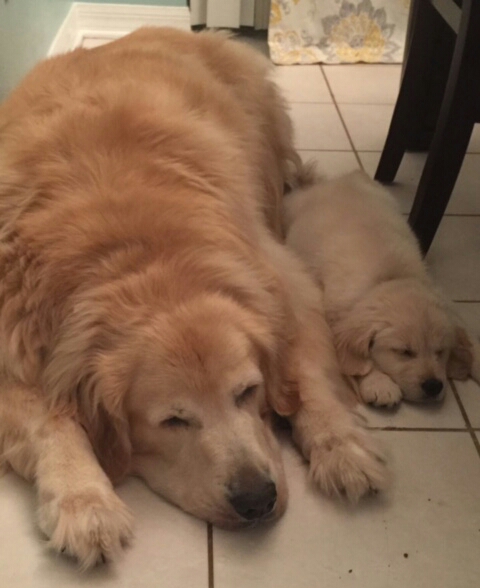 Chloe's puppies are 5 1/2 weeks old and the most adorable, little, fluffy teddy bears! They have had fun with my grandson, nieces and cousins coming over to socialize them. They are doing great on potty training, love to eat and are very smart. Just a little over 2 weeks left!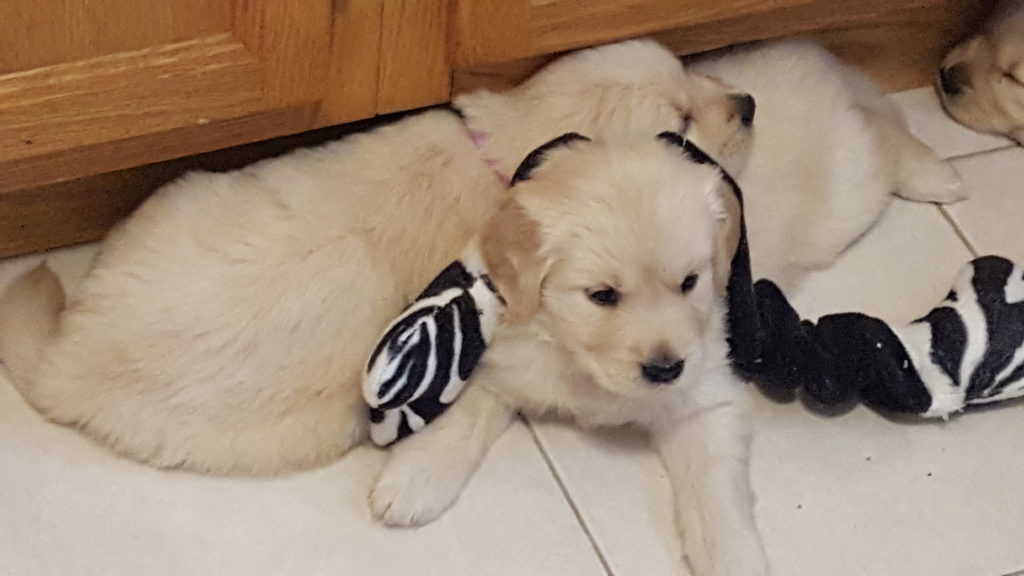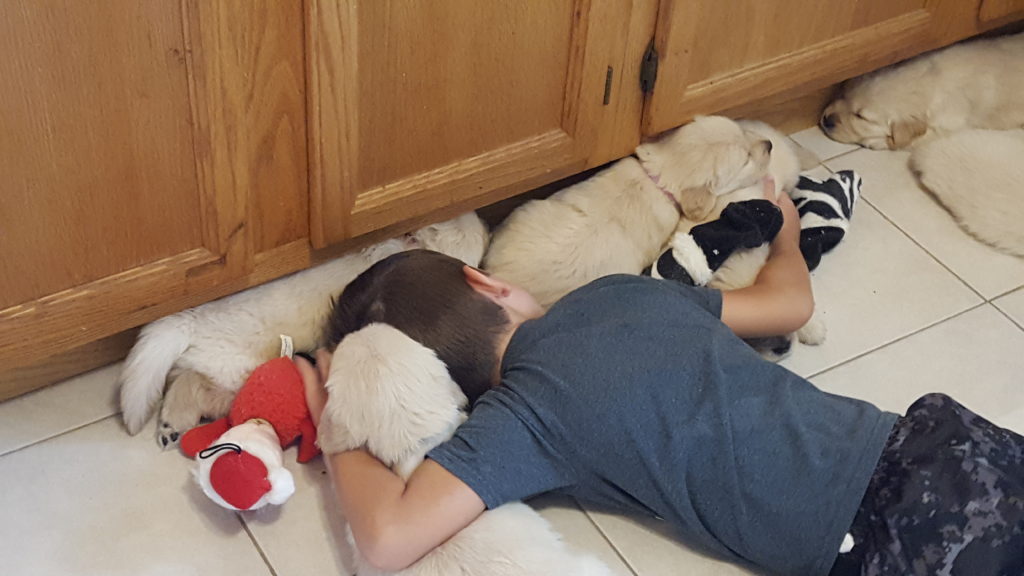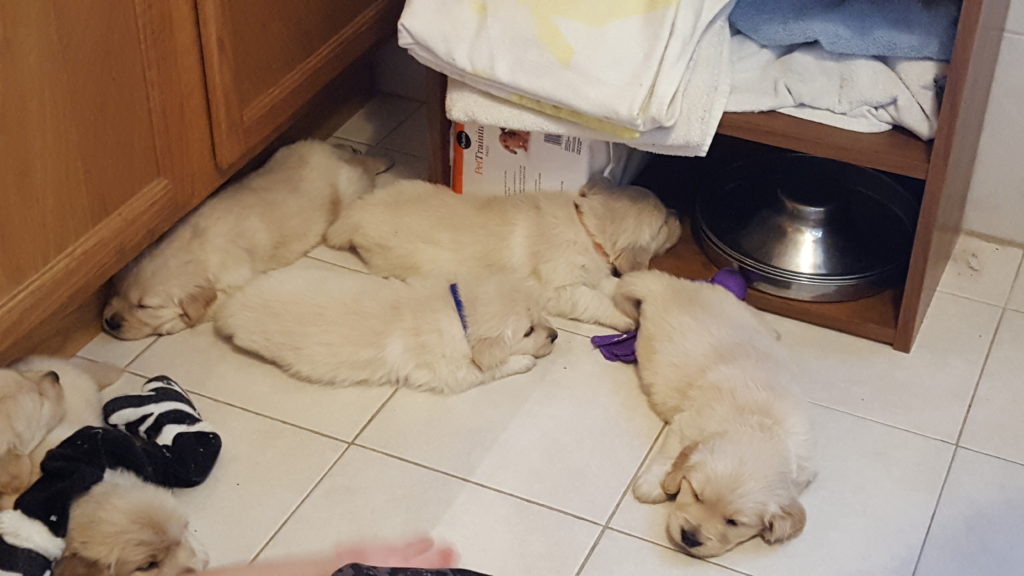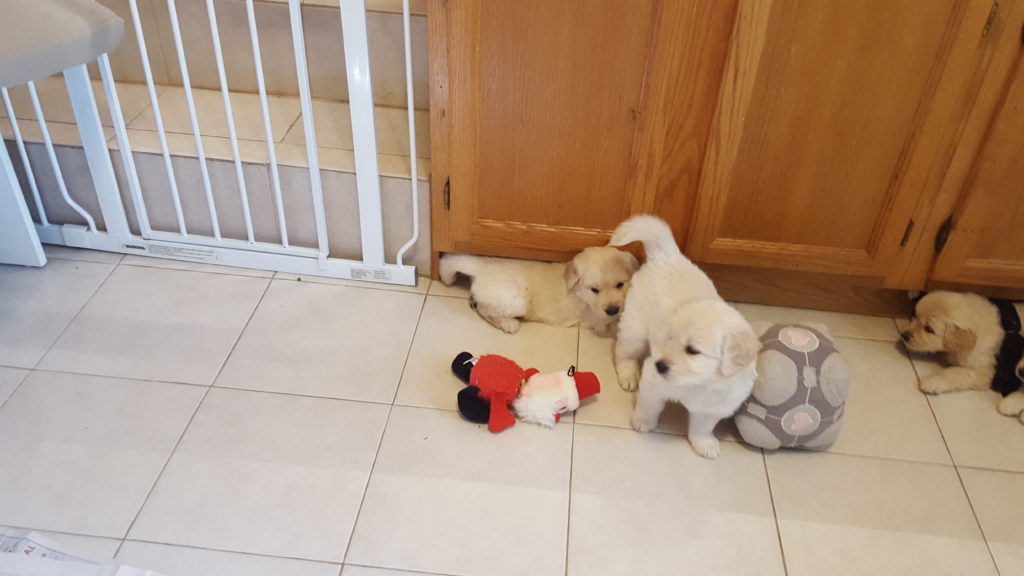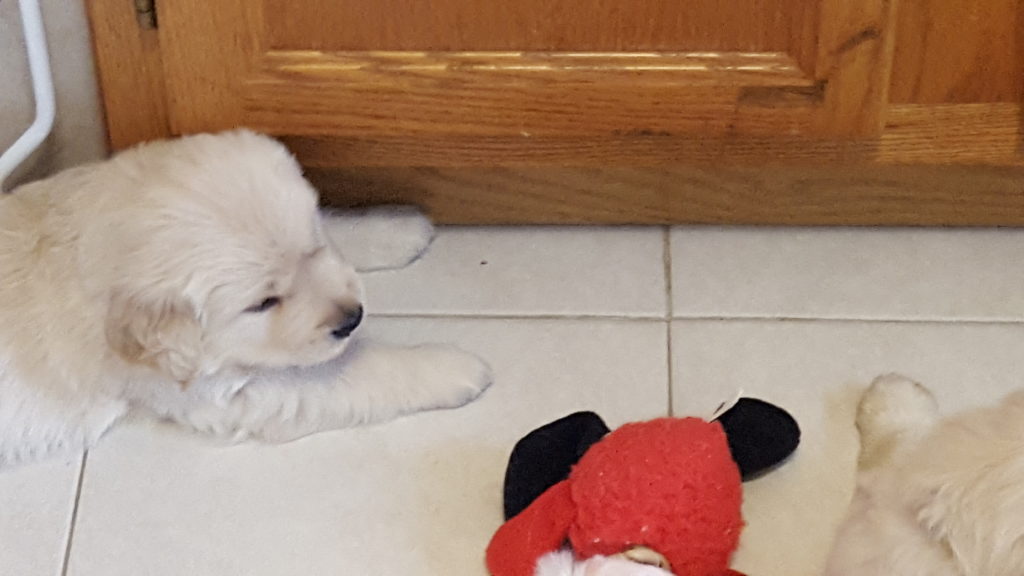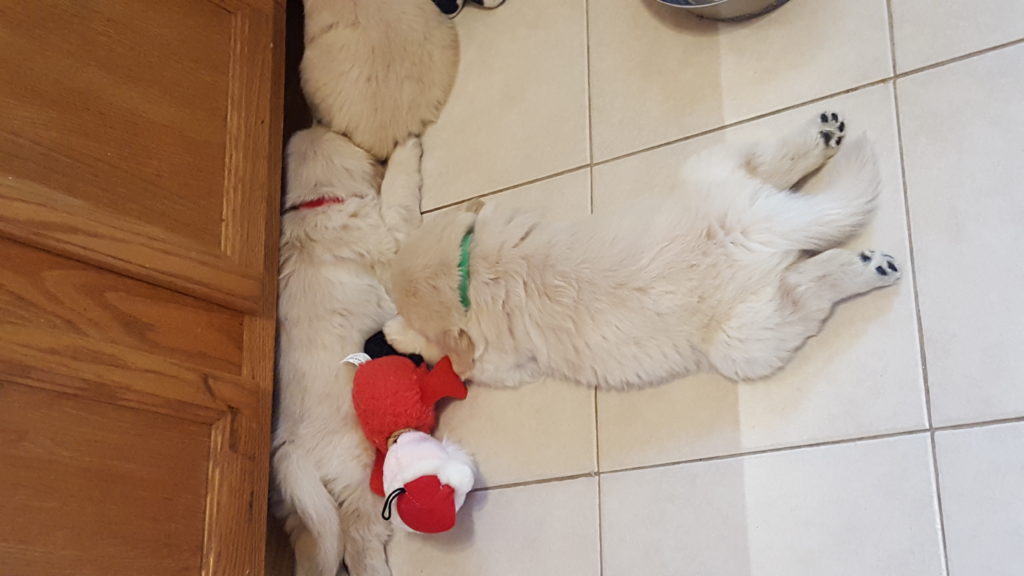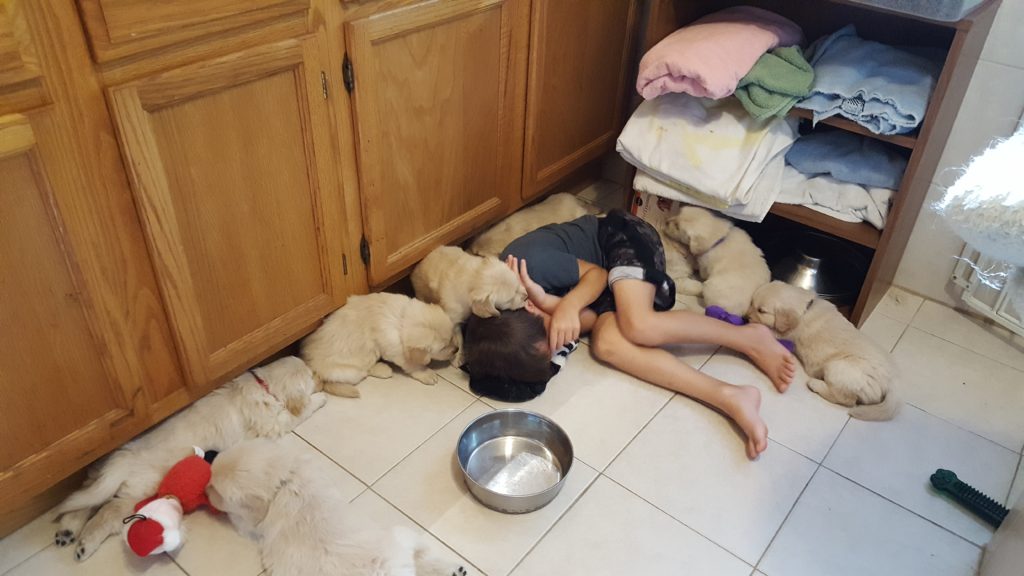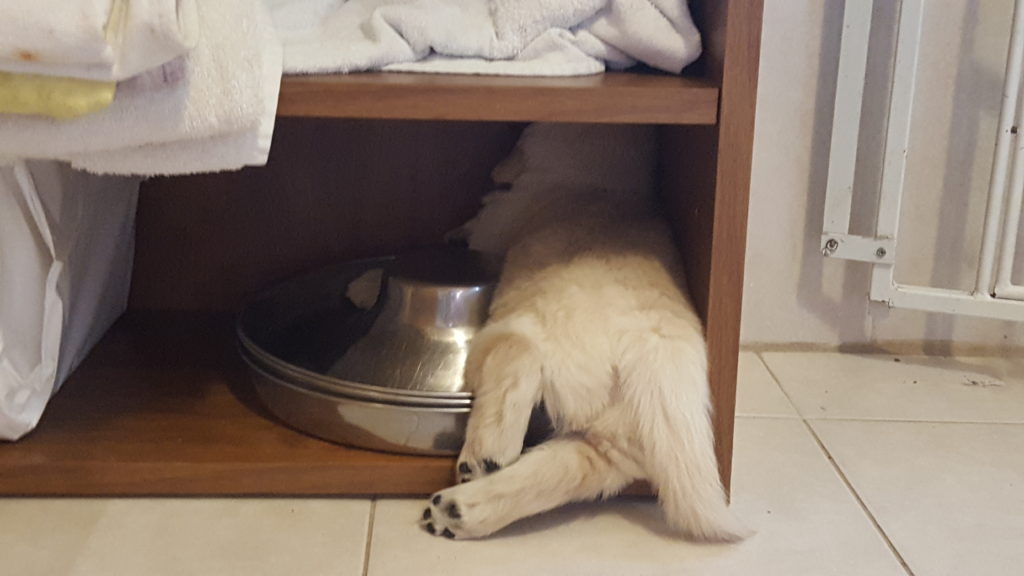 Chloe's puppies are now almost 4 weeks old! They are so adorable and love to play. They love to climb in my lap and fall asleep. As you can see, the 3 mommies are doing their job well taking care of the pups lol 🙂 These pups are all spoken for.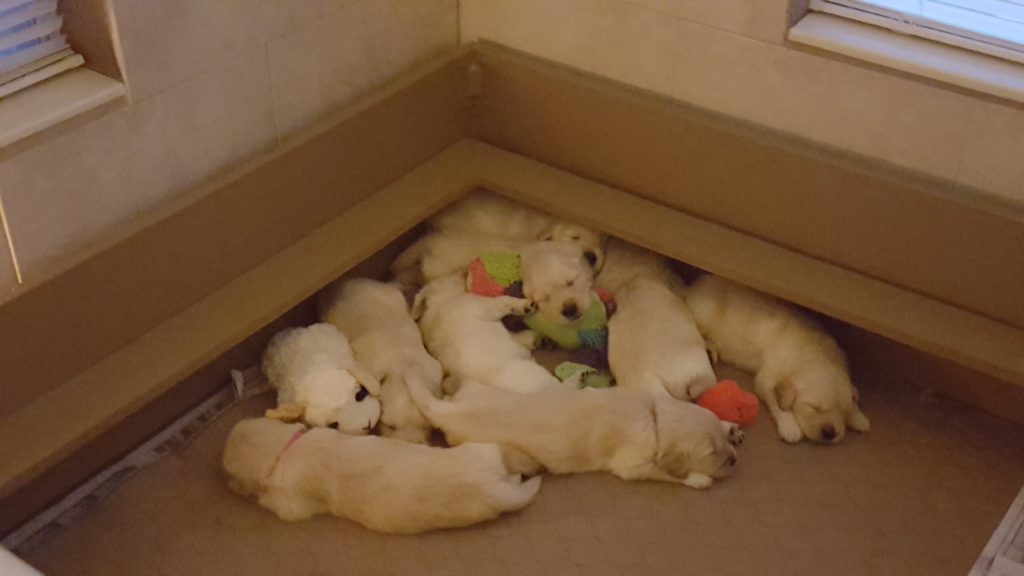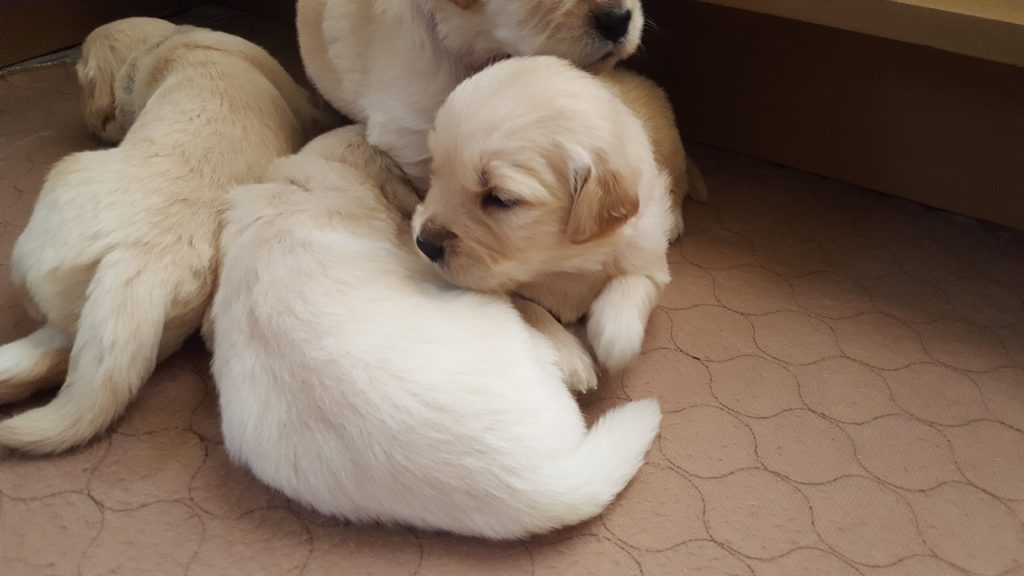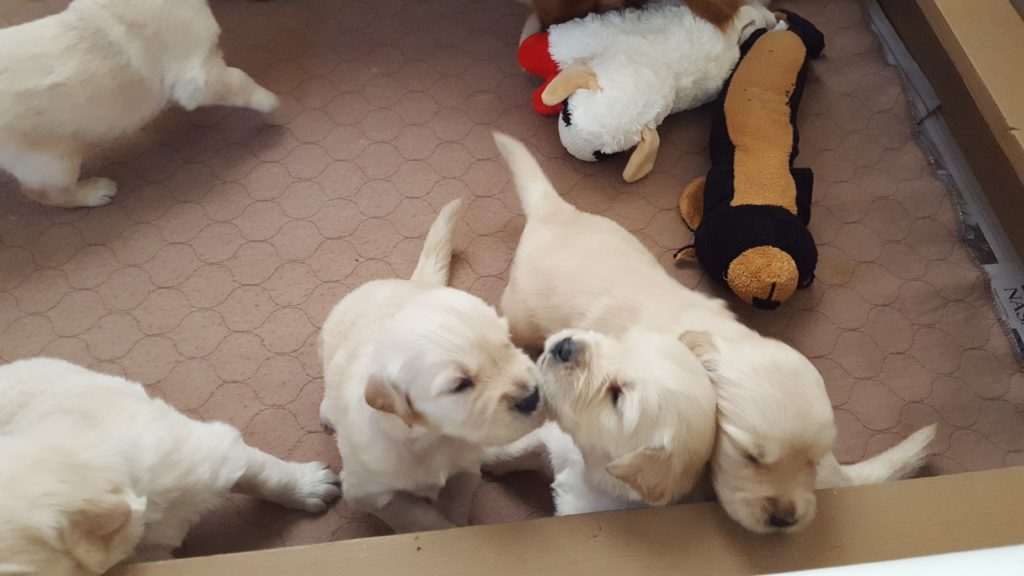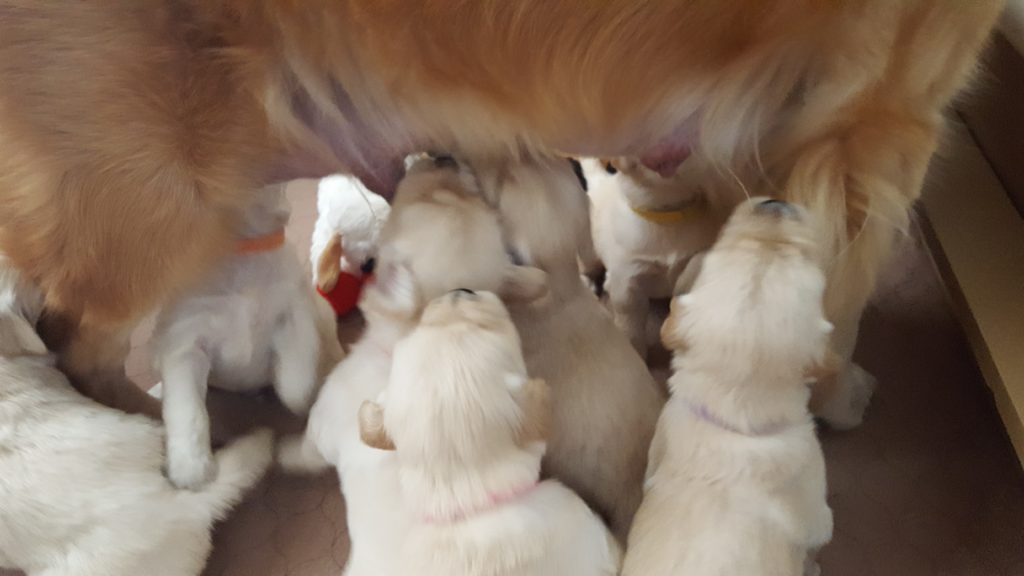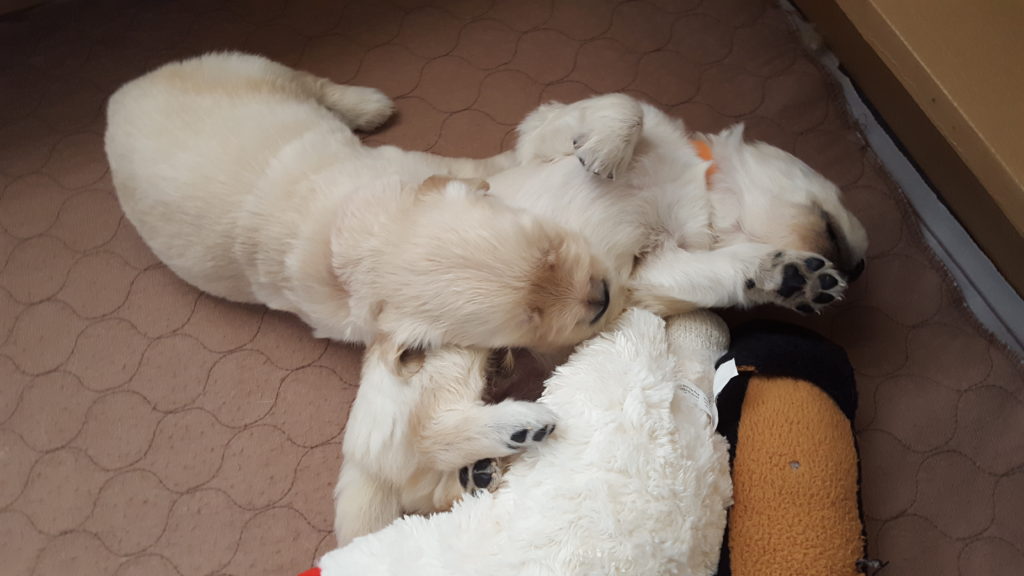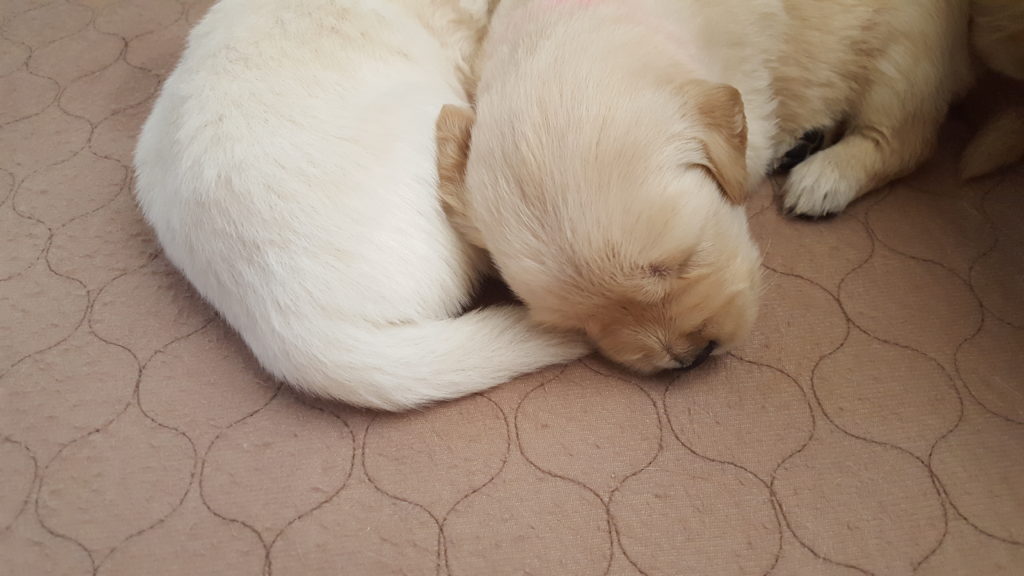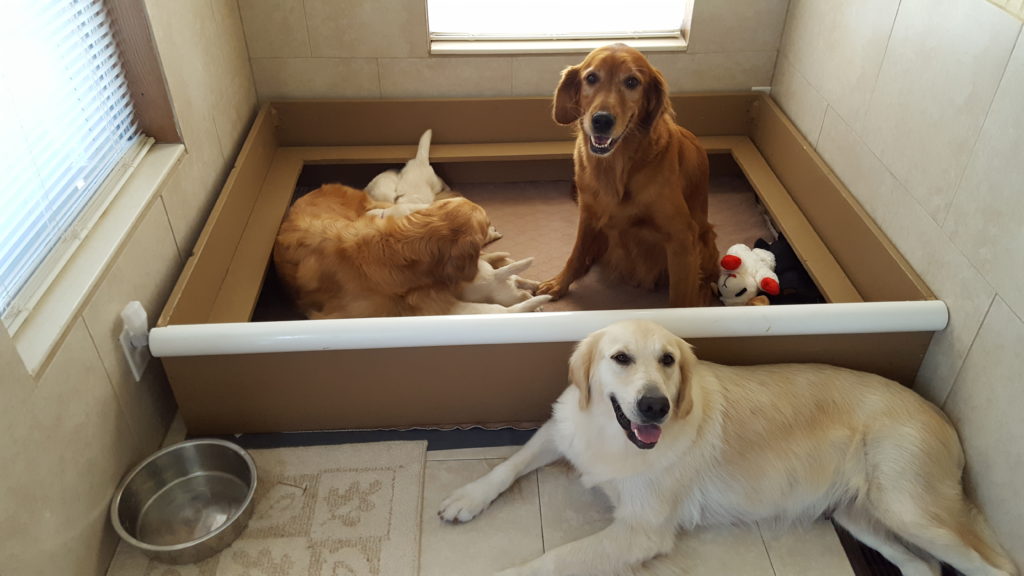 Chloe's puppies are 2 1/2 weeks old and doing wonderful. They have their eyes open and are getting all over the box now. They are the cutest to watch when they start playing with one another. Chloe is doing great and is still being a perfect mommy too. She shares with Piper and Ruby so the pups have three moms now 🙂 All of these puppies are spoken for!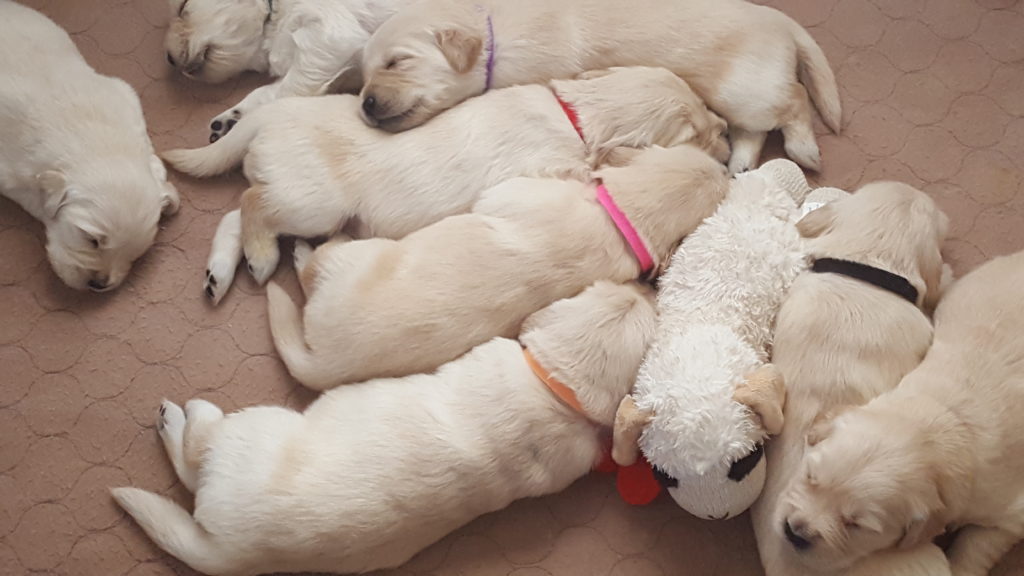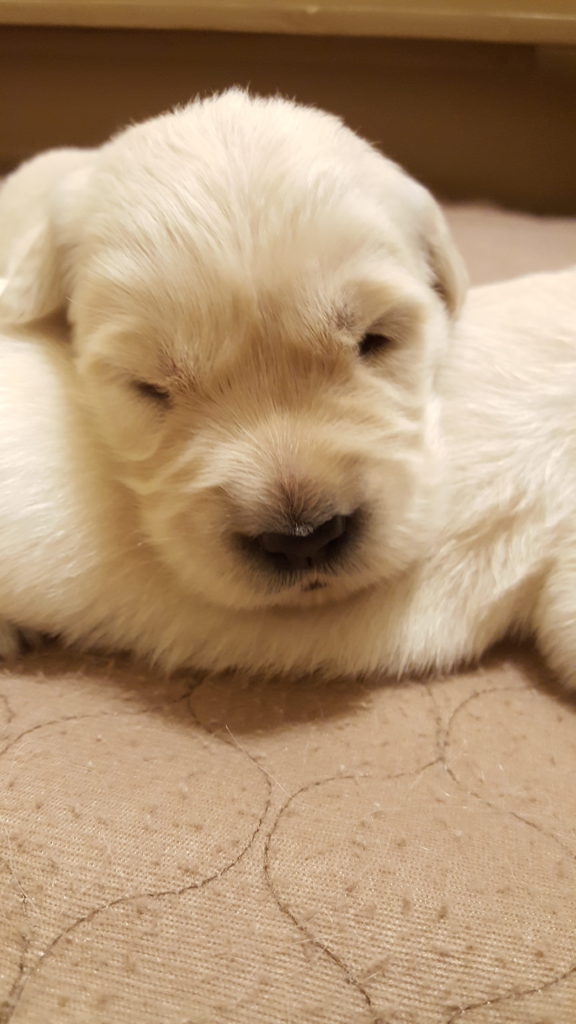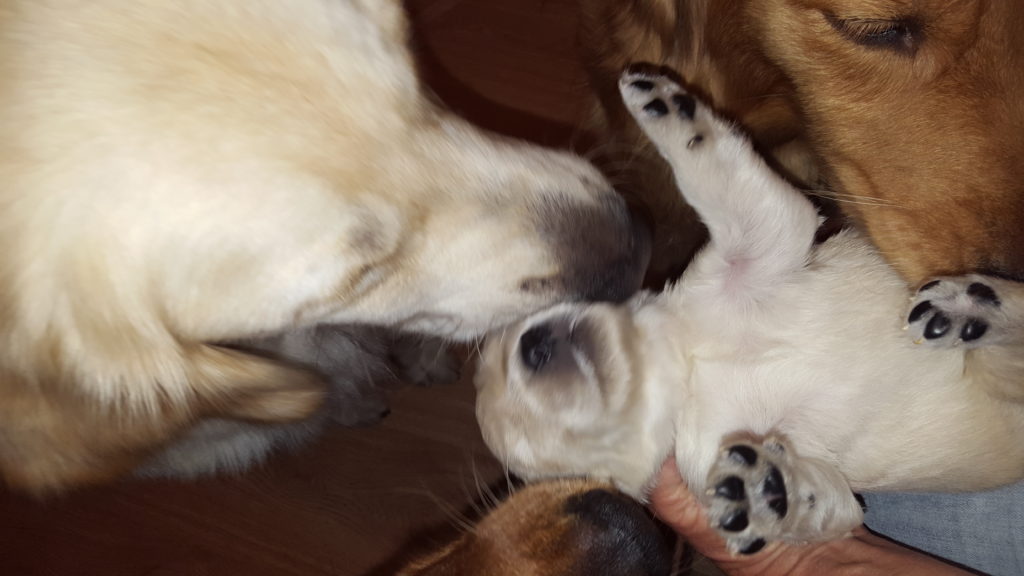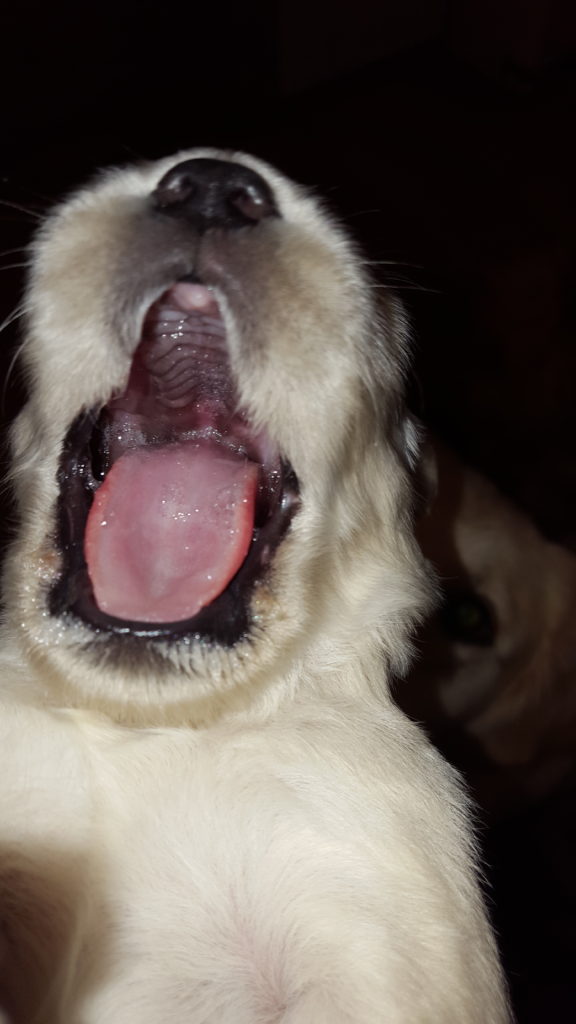 Chloe's puppies at 1 week old…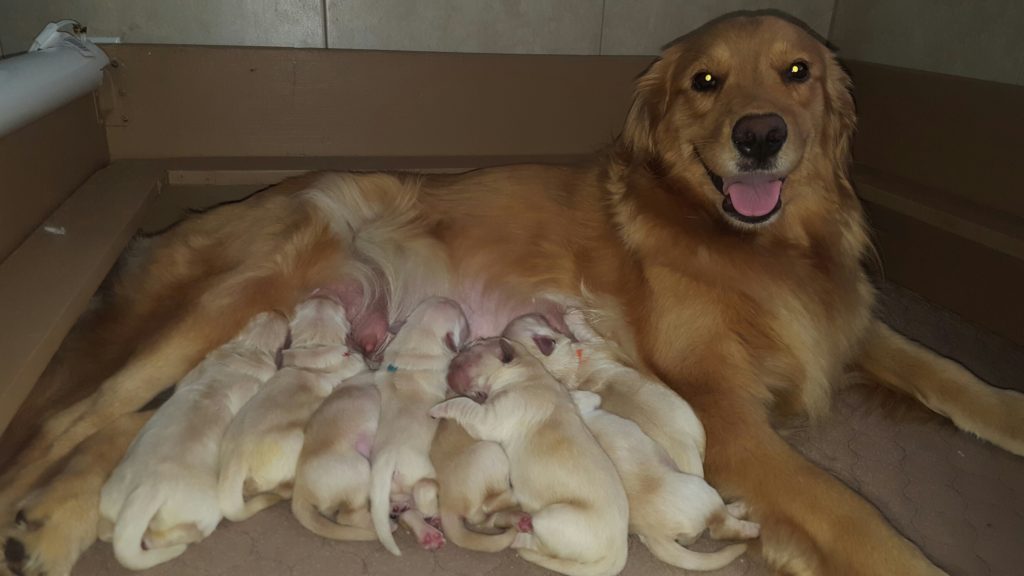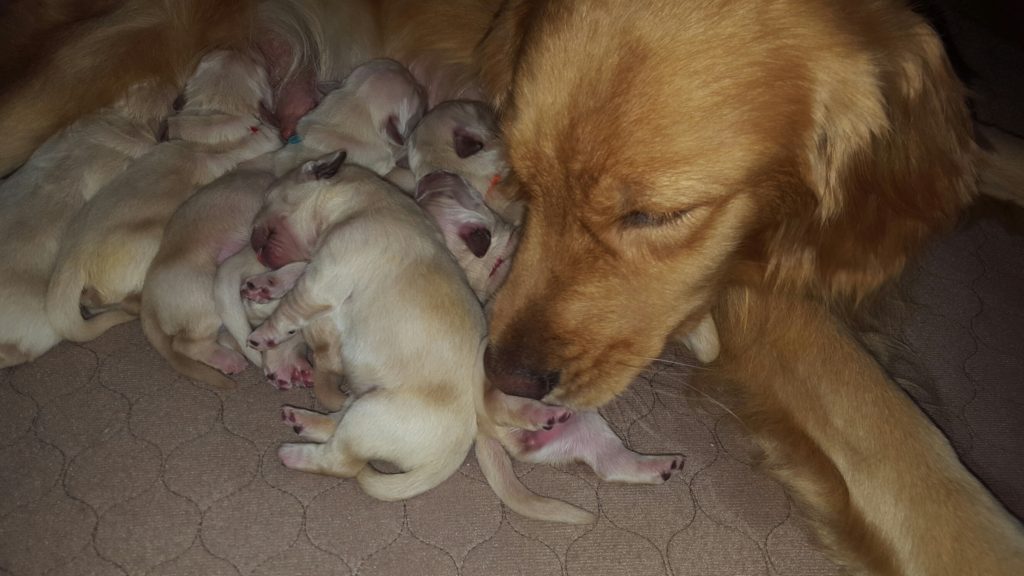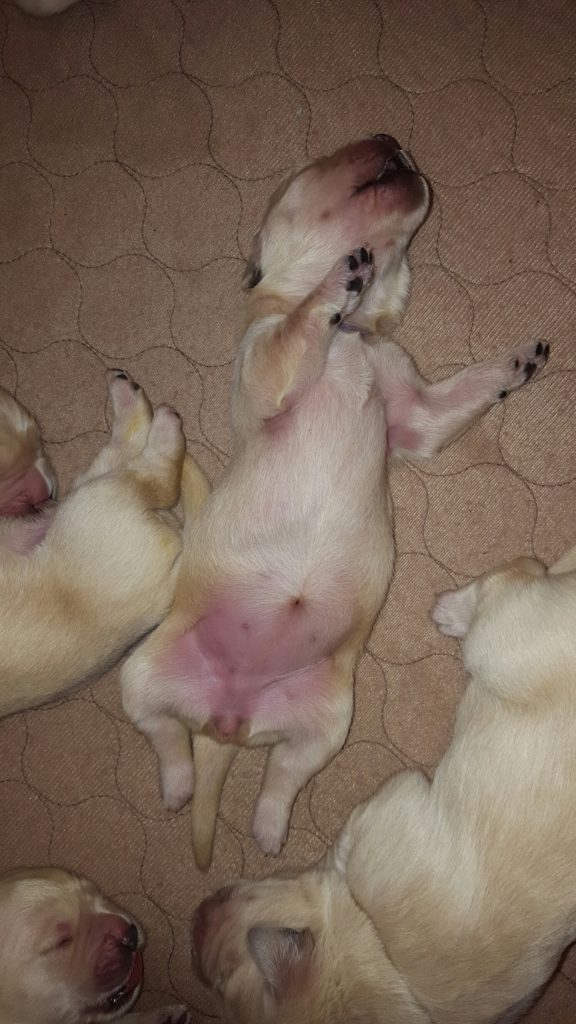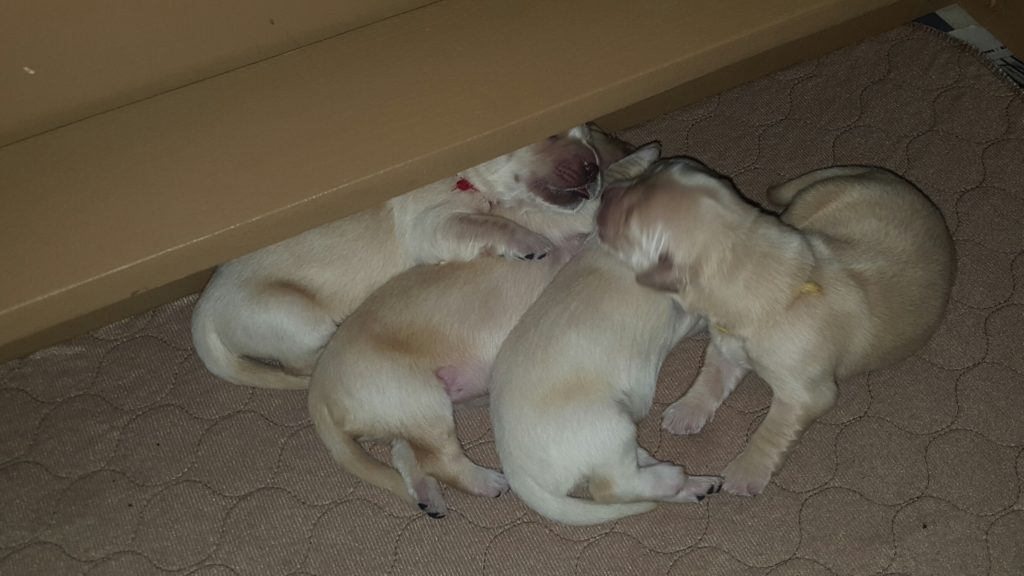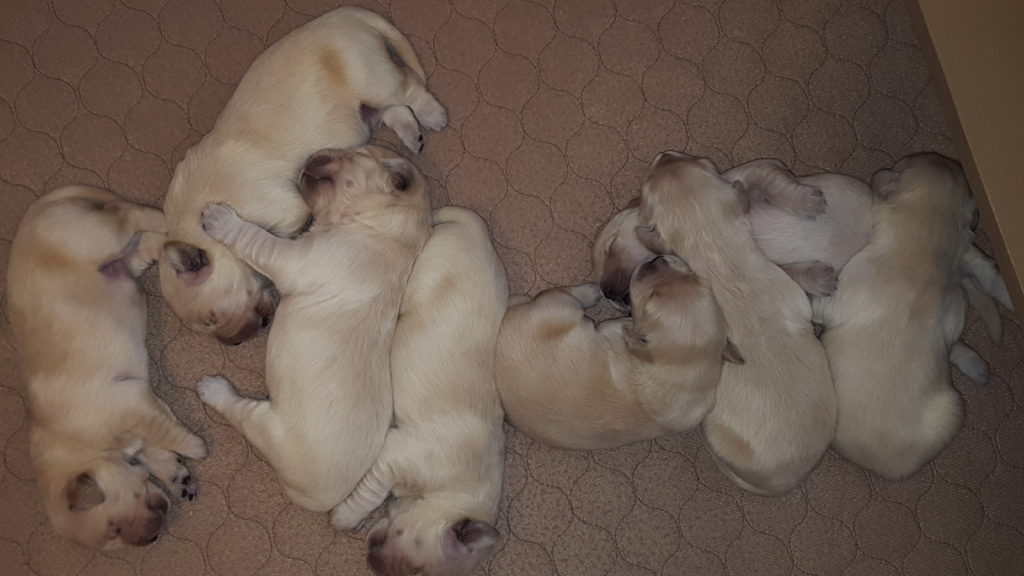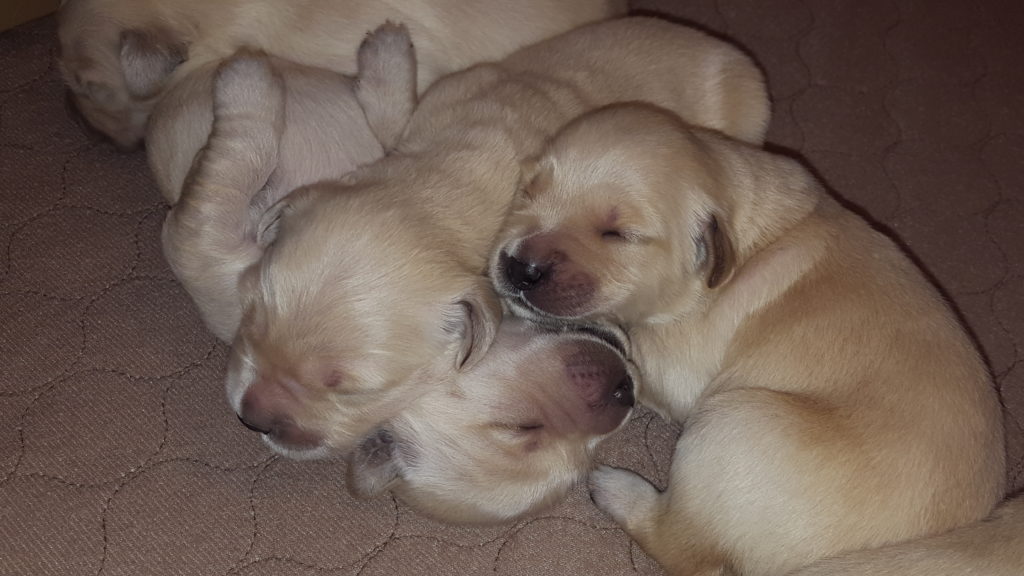 Chloe's newborn babies!