The puppies are going home this weekend! They passed their vet checks and are all doing wonderful. It has been fun watching these guys grow and get ready for the next step to bond with their families. Enjoy the ball playing video and we will see you soon!!
February 3rd…new video posted!
The puppies are 5 weeks old tomorrow…only 3 weeks until they go to their new homes! They love attention and enjoy visits from my grandson who loves to be "attacked" by the puppies 🙂 They are playing with toys and exploring new areas. In the photos you will see how they love to find all the fun places to squish into to sleep. It is always fun to see the different personalities as they interact with each other. They are doing amazing on the paper training too…very smart puppies!
There is one in every group!
"Aunt Ruby" loves the babies!!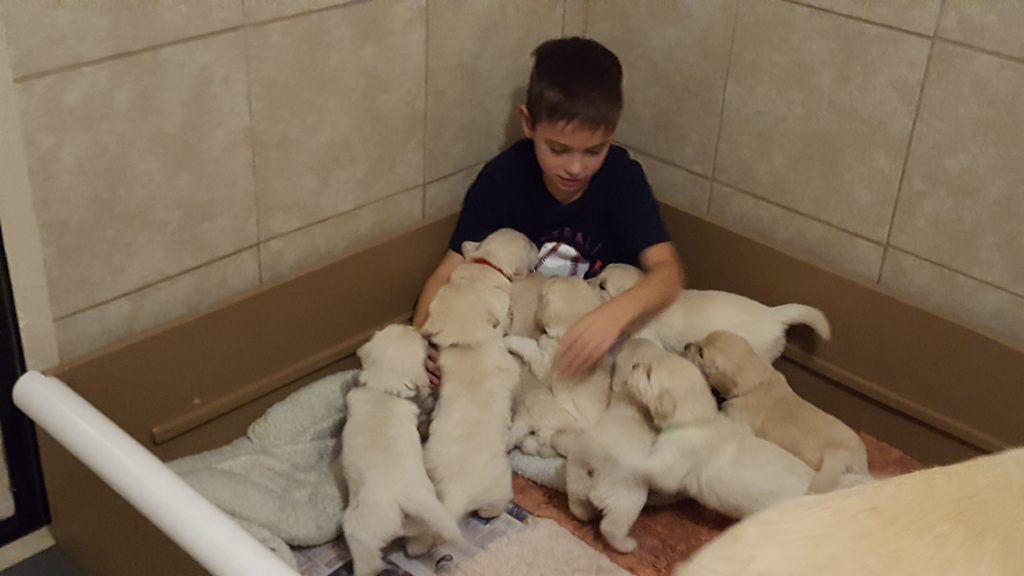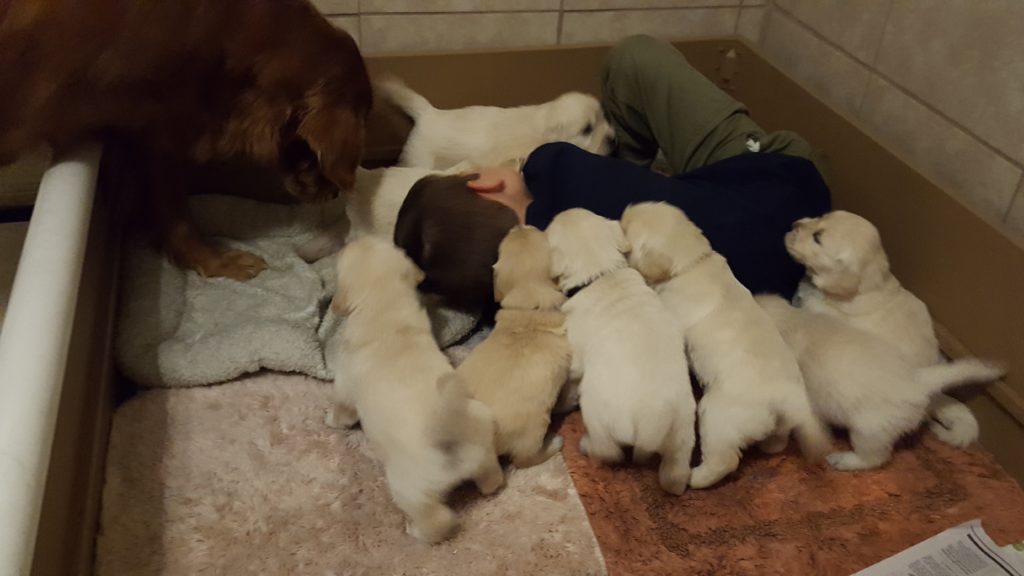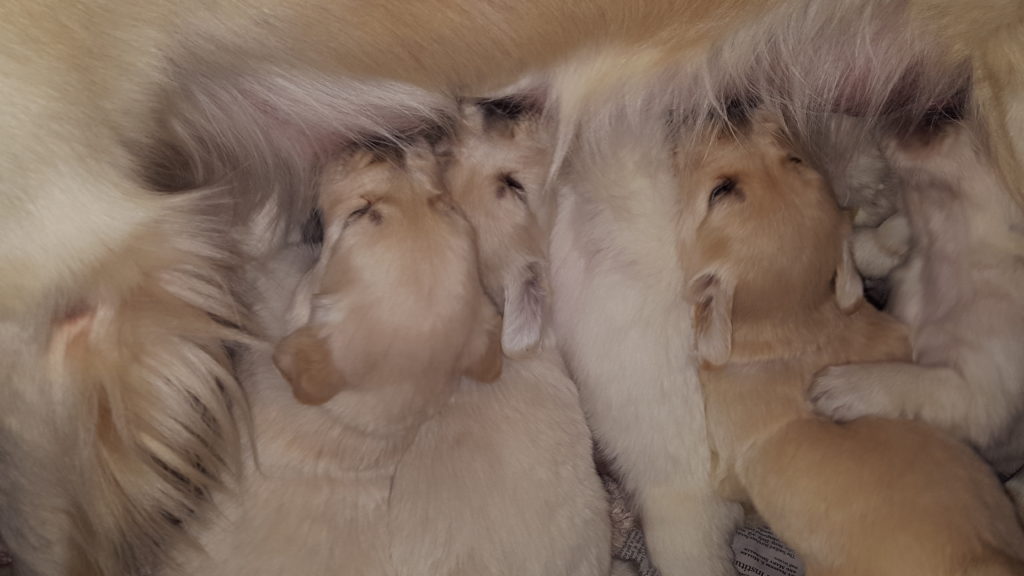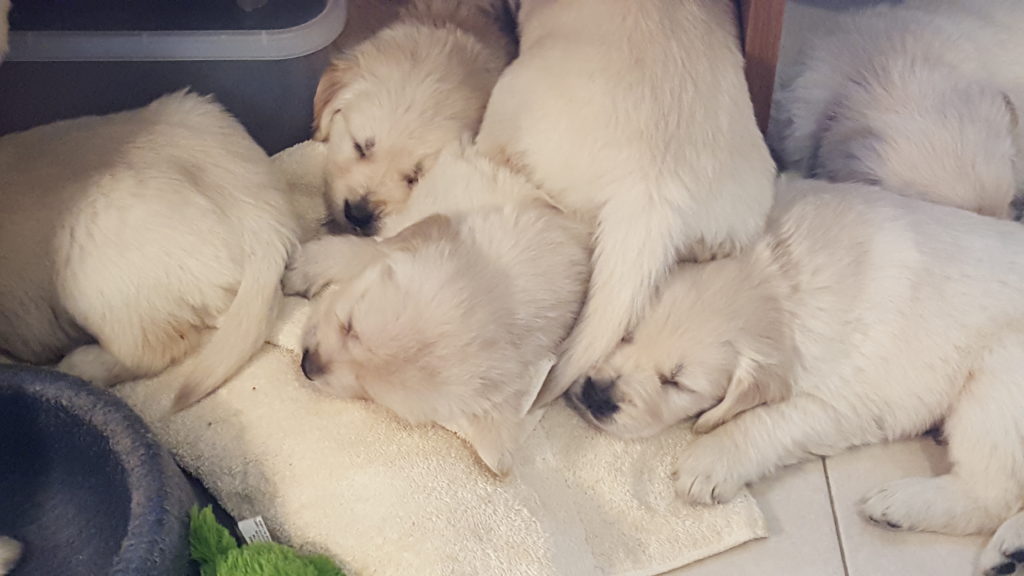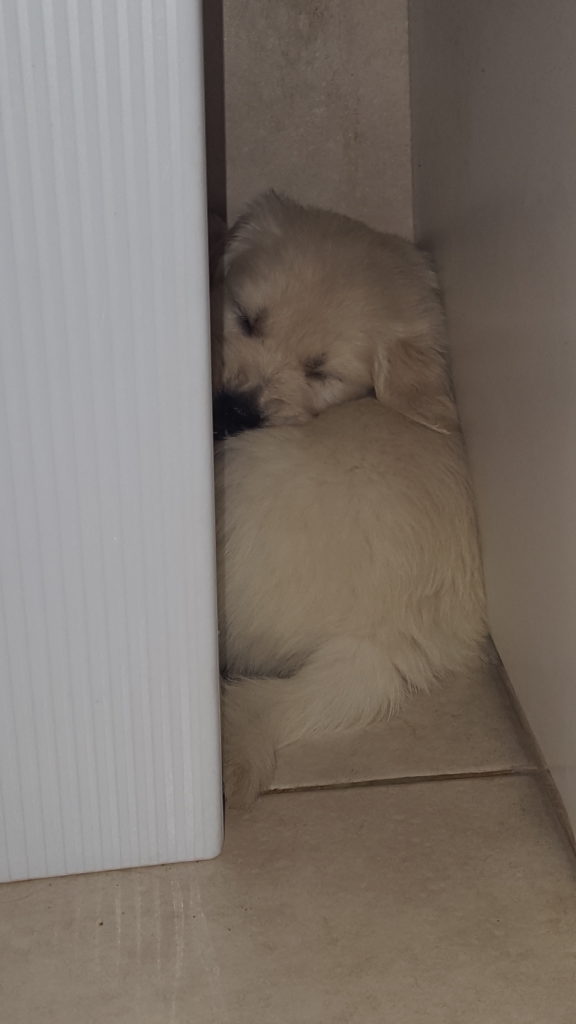 3 1/2 weeks old and the pups have changed so much! They have found their legs AND their little voices. They are so funny to listen to when they all start talking to eachother 🙂 They are lapping homemade formula from a dish now and they LOVE it. They make a big mess, get cleaned up and then sleep with full bellies. They are still nursing, but with 10 puppies it gives mommy some help and begins the feeding/weaning process. All is well in paradise!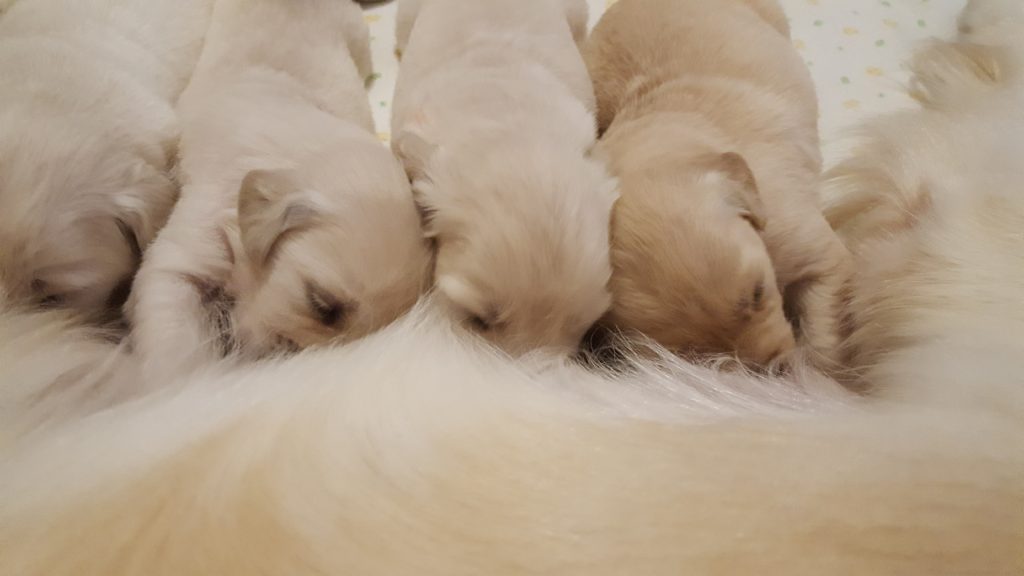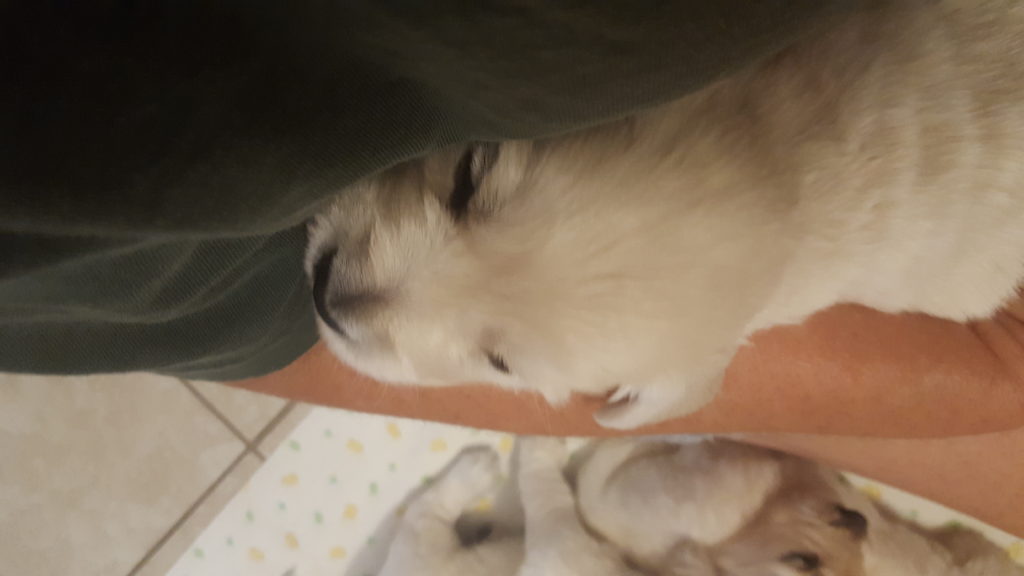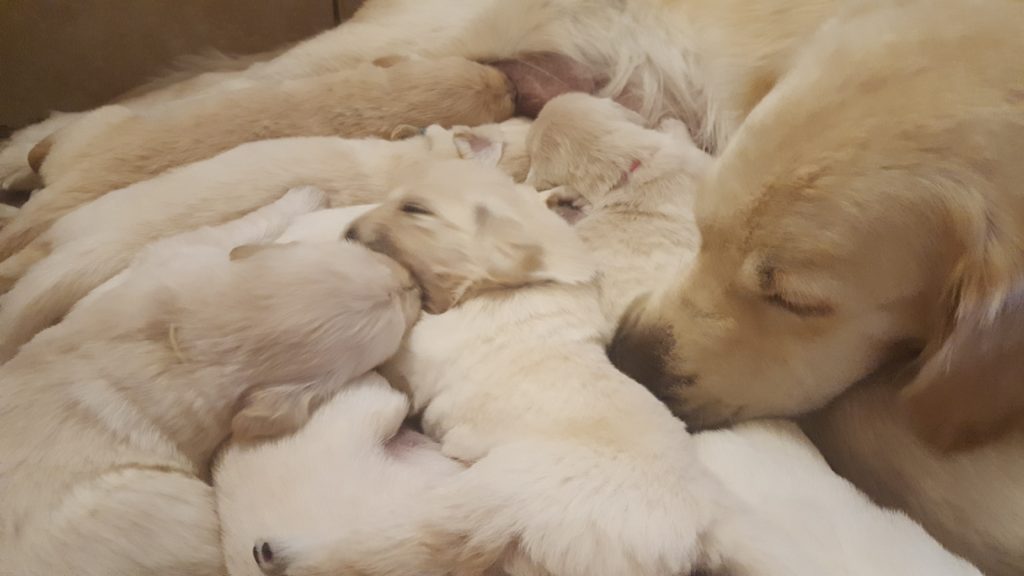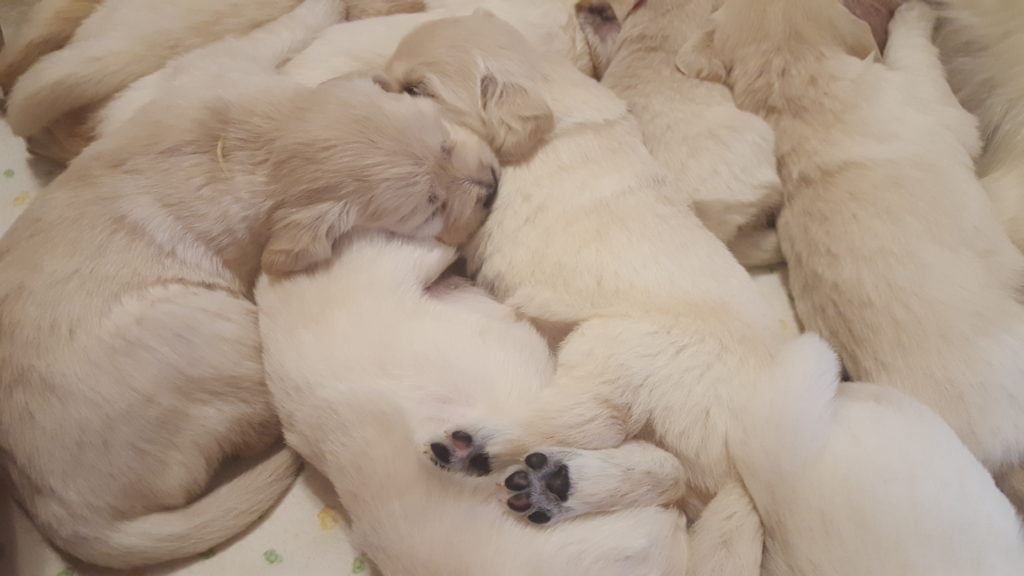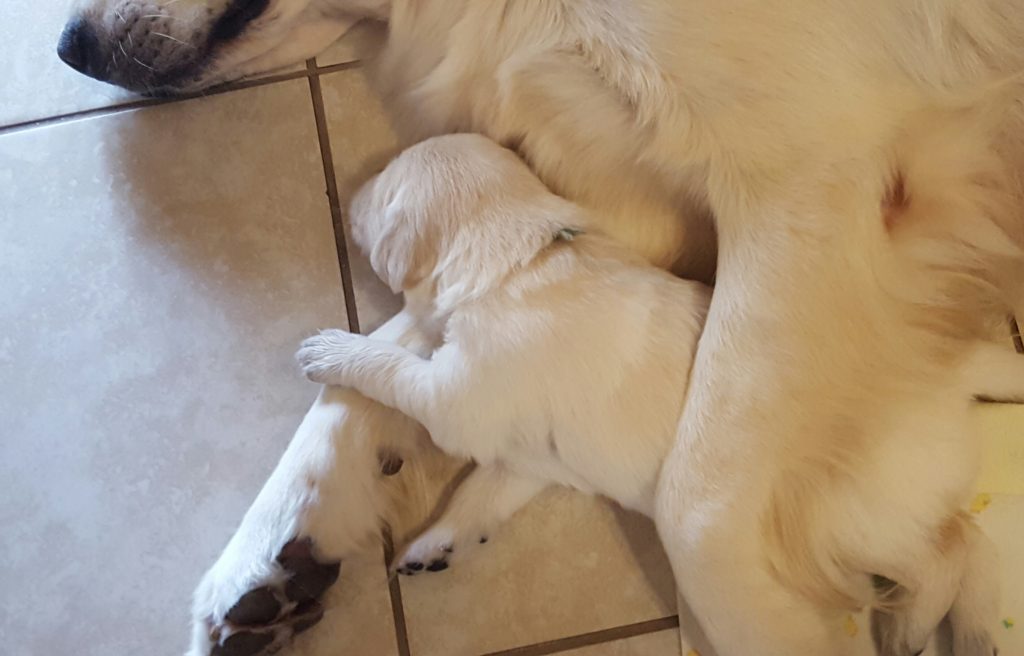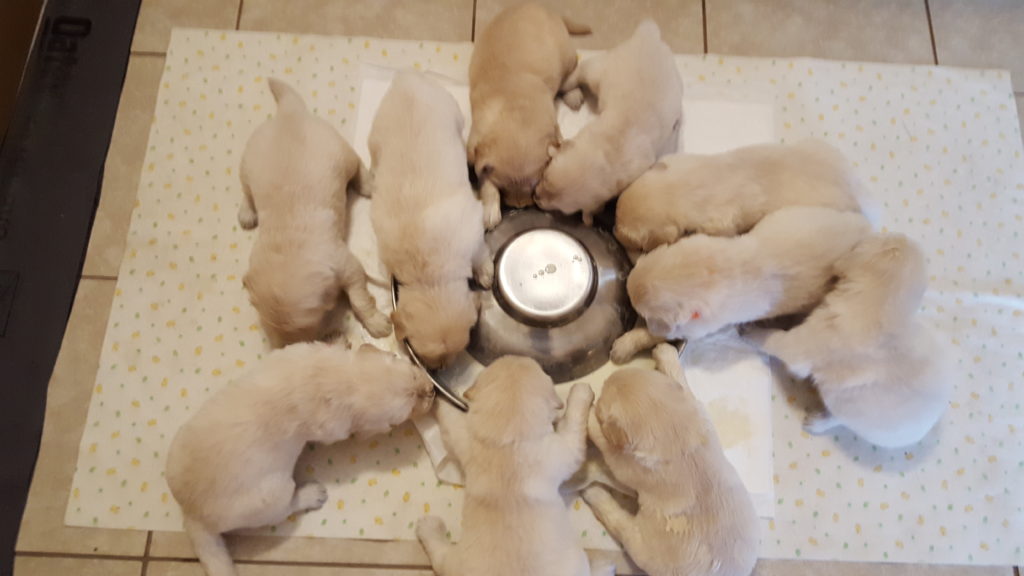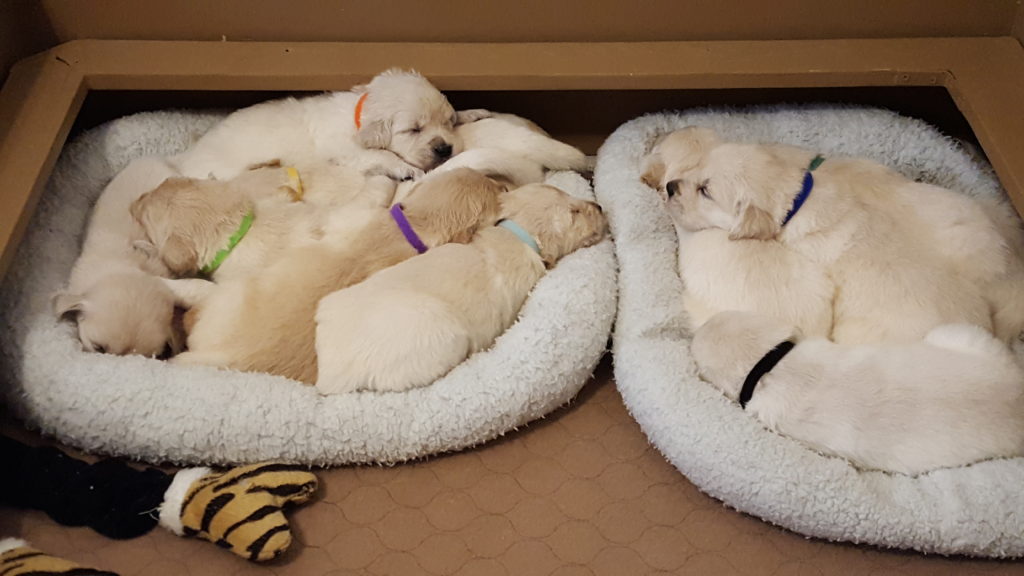 Piper's puppies are 2 weeks old now and growing so fast! They are super cute and have their peepers open now too. They had their first deworming and their weekly nail clipping. Piper is being a great mom as always and has some free time to herself these days to play and take a break. Enjoy the video and pictures until next week!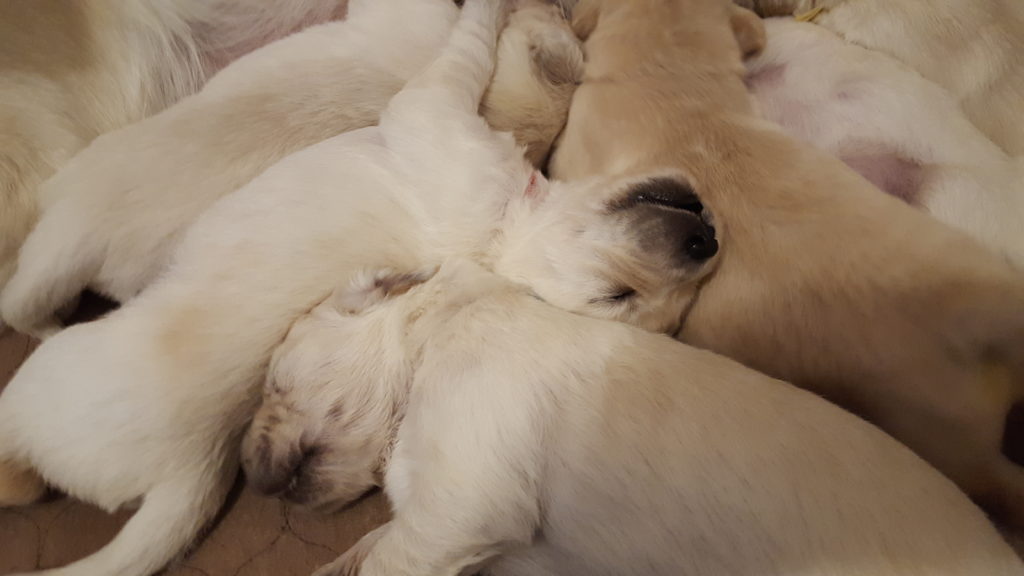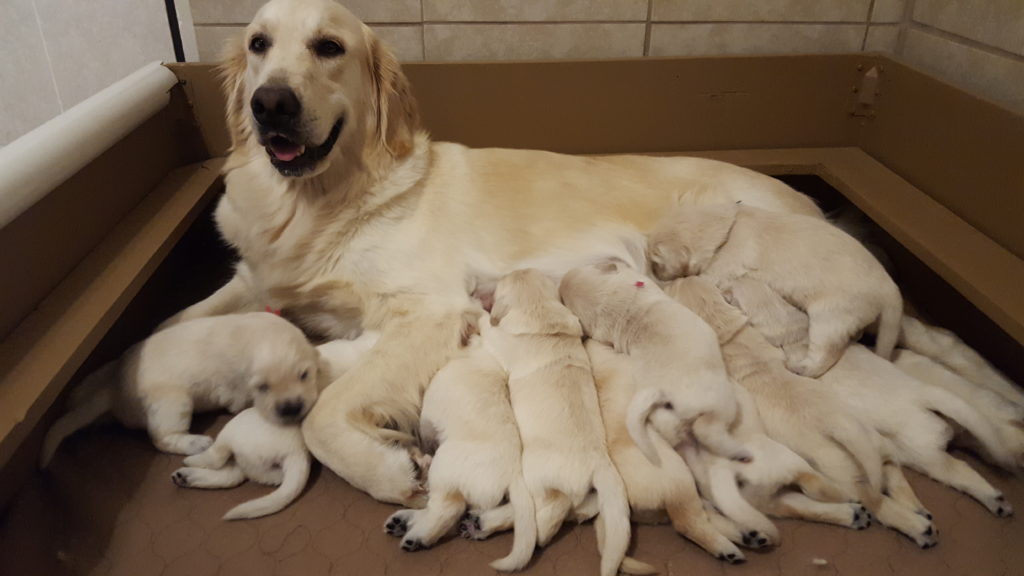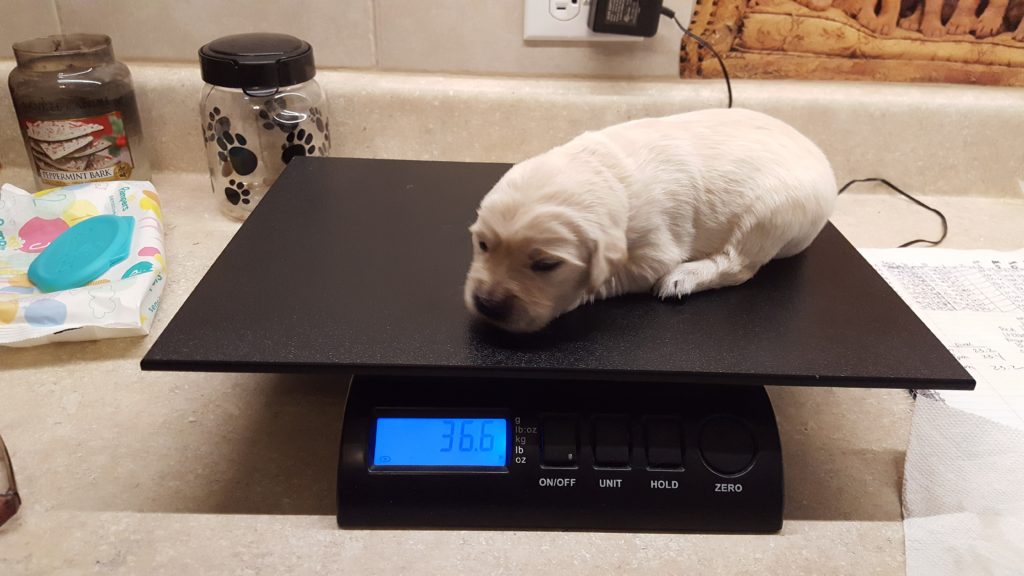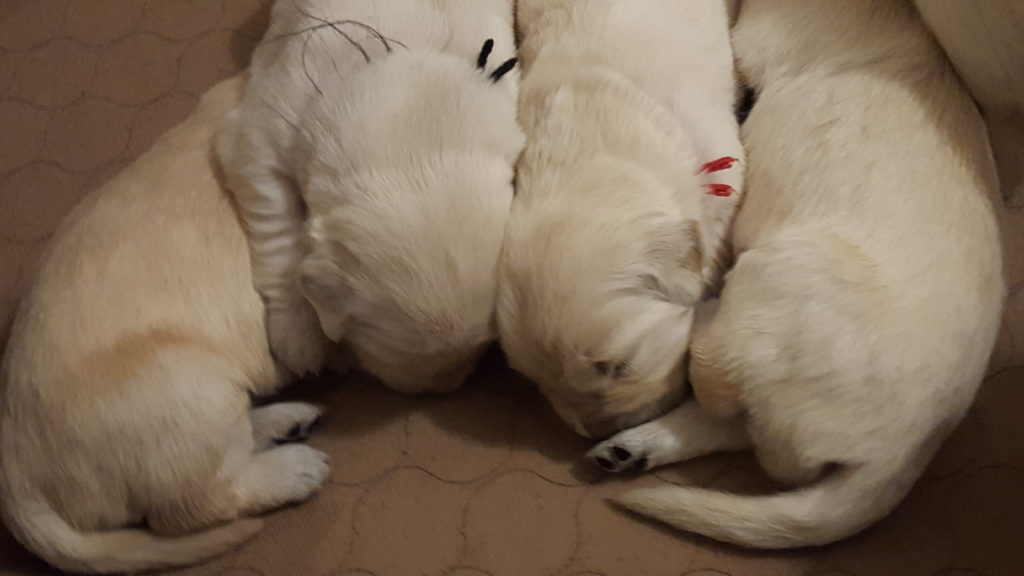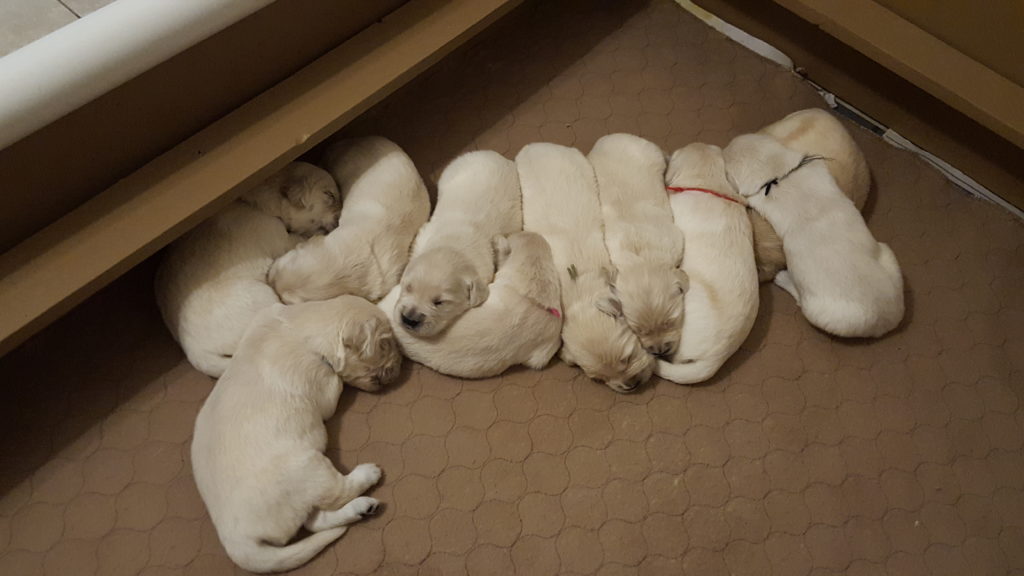 The puppies are a week old and doing great! I always love it when they get to the stage where they wag their little tails when they nurse. It is the sweetest thing 🙂 These puppies are all spoken for!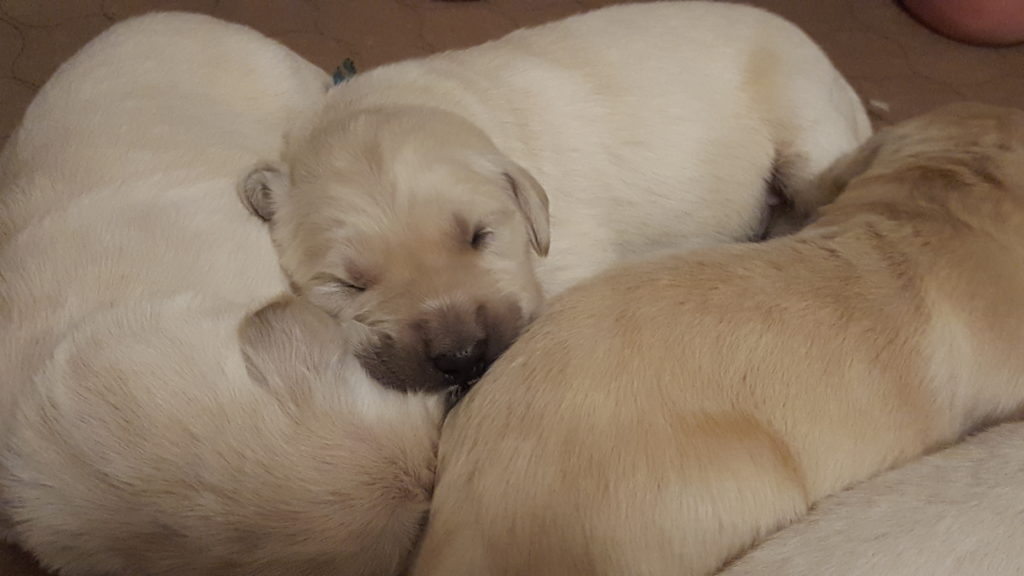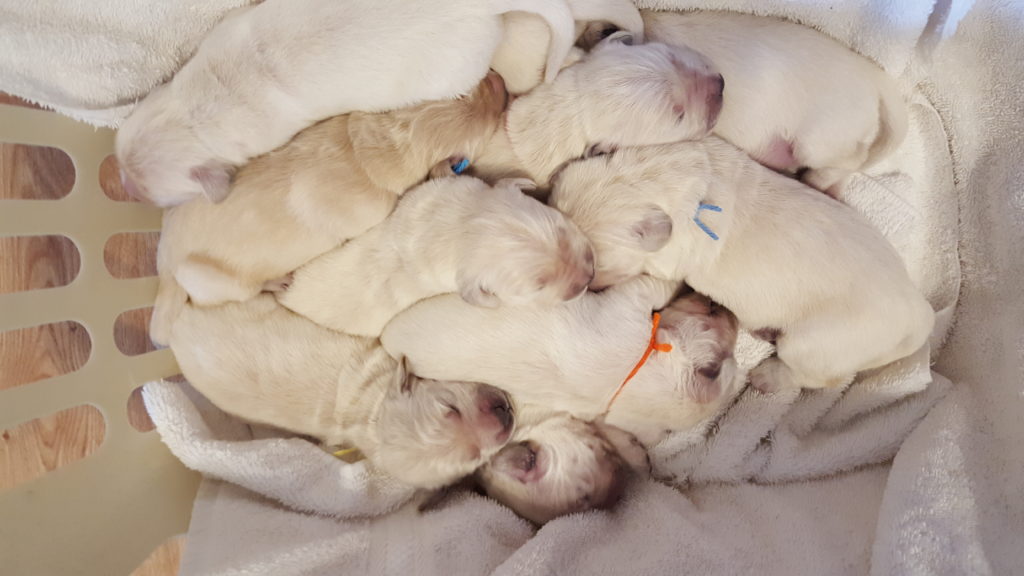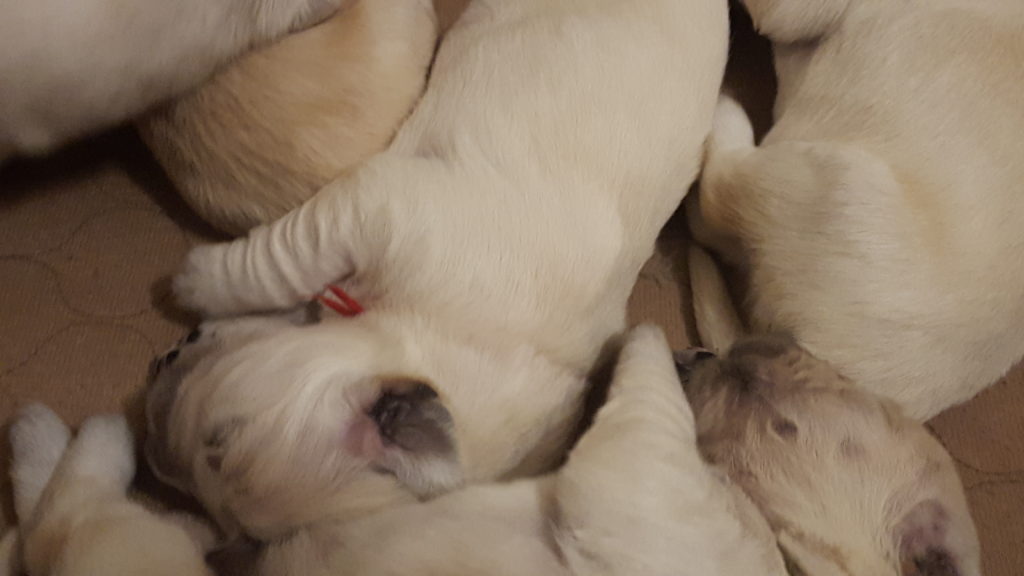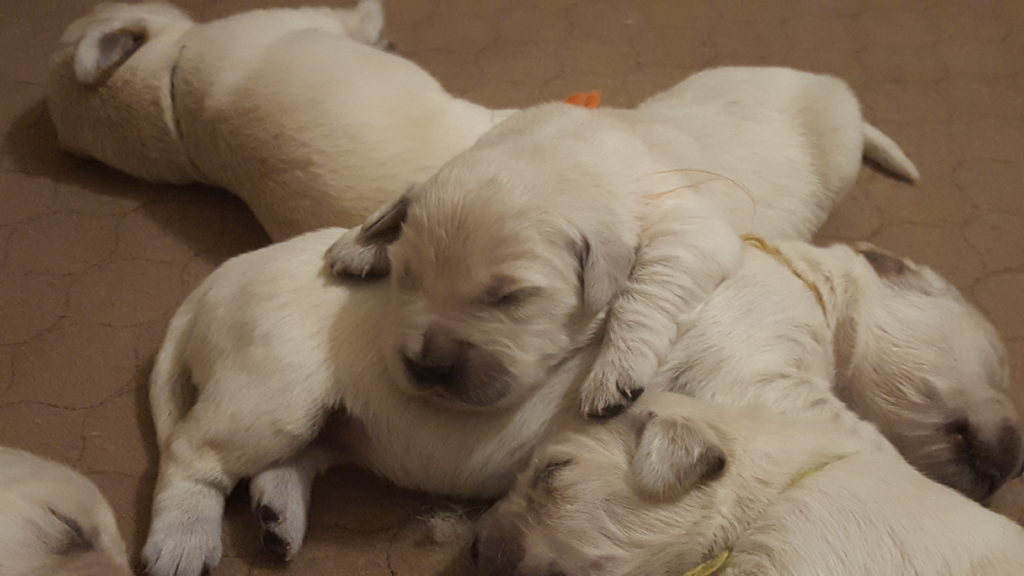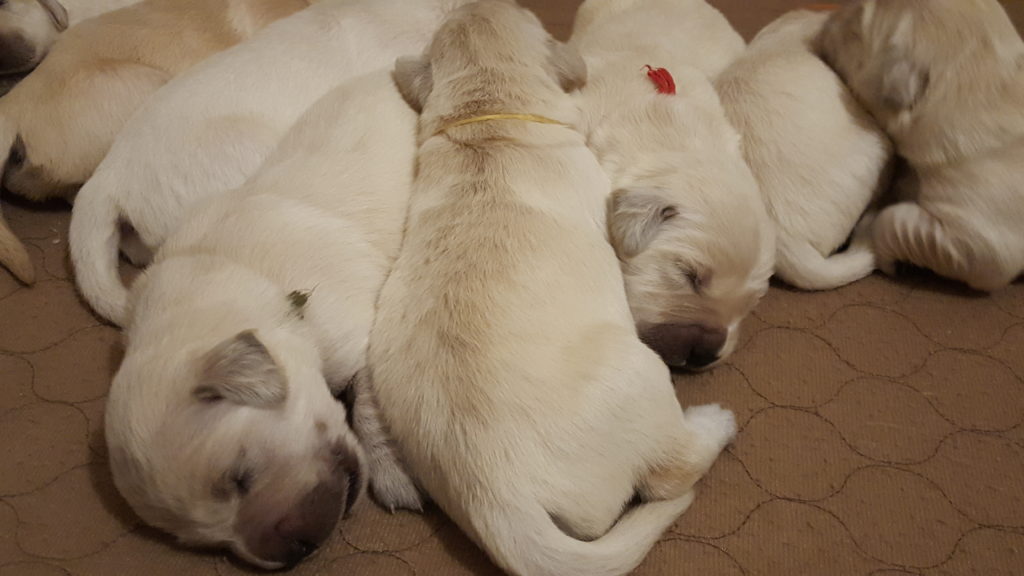 Piper had her puppies December 29th. She had 10 puppies…5 girls and 5 boys and everyone is doing wonderful. All of these pups are spoken for!